i know its been a long time since the last post. i lead a
verry borring and dull
life
, so
nothing interesting to tell..
in this post, i just want to share on what ive been watching and downloading since semester break is like 4 months, and i dont have anything to do except laying around
growing my belly
(need to shed some of that) sighh~
*early warning: this is gonna be a

very colorful, long post

. follow through if you are interested in korean dramas, US series,
animals, and colors. if not, please divert away~~
and also if you don
t mind my

terrible

English.
i will break the post into two; (i) korean stuffs (ii) english and american stuffs. the first part is going to be all about korea..
here we go.
1. Running Man
i
love
yoo jaesuk. every show he is hosting will be a hit. this is a

quite

new variety show replacing Family Outing and this is a
REALLY funny show
. as the name suggest, it basically just these
men

(plus a newly added girl)

who are all celebrities running around chasing each other for the entire night. yes, the entire 12 hours. no sleep, people. no sleep.
2. Infinity Challenge
now, this is a recent show ive been watching for the past couple of months, and oh my god, it really is very very good. it started back in 2005 and the old episodes arent available, but then, most of old series arent. it is an

unscripted reality show

and it is really funny. i laugh at every second of it and my family started to get annoyed with me.
(because of my laugh is really addictive as
some might suggest and quite annoying
but cute
)
3. Happy Together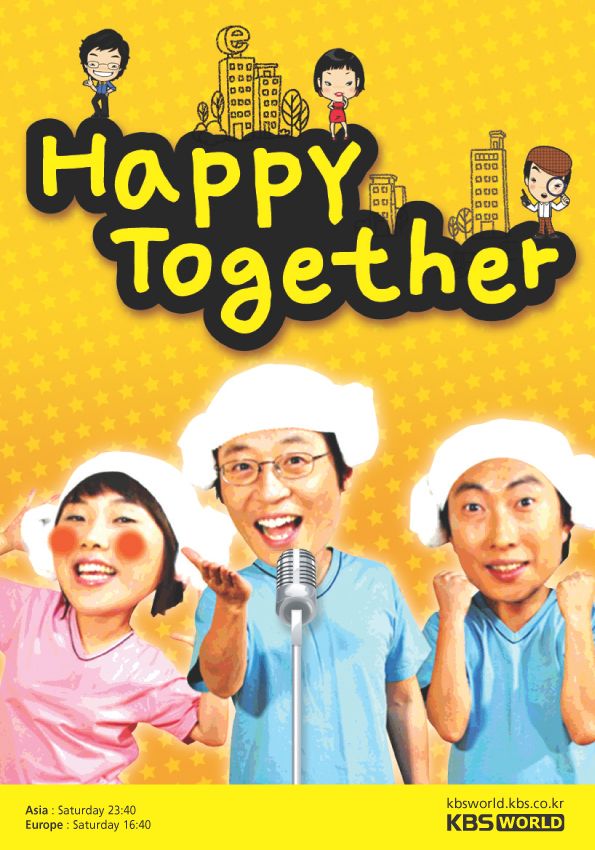 as some of you might starting to realize, ill admit it now. yes,

yoo jae suk

is

my ultimate bias

. i watched every show he's in. for those who subscribed to astro (the expensive package is not needed, the basic one will do), you guys can tune in to

KBS World ch 391

every saturday at 11.40 pm. try to watch it.
4. Heroes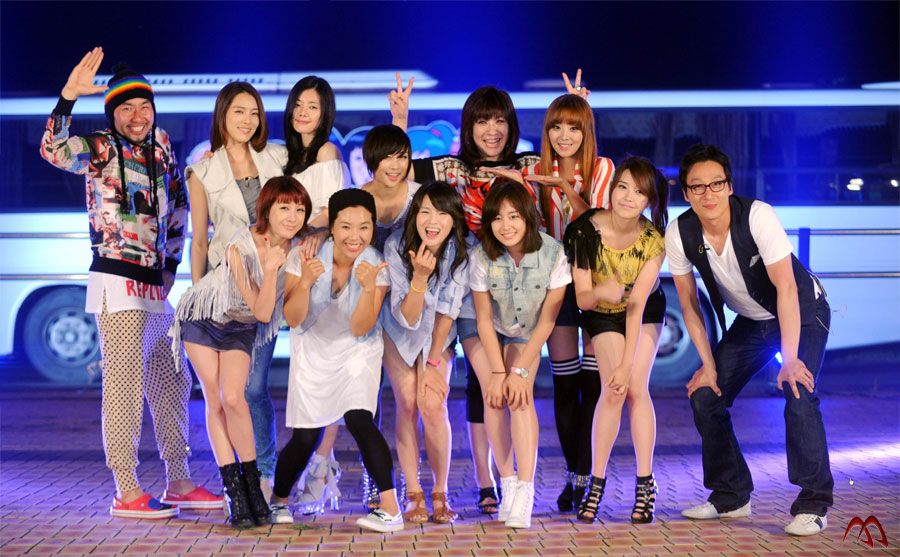 this is another variety show ive been watching but it has stopped because of rumored low ratings. but it is said that it will be back for second season.

*fingers crossed*
enough with the varieties shows, lets move on to dramas ive been watching.
1. Lie to Me
this is a recent drama by SBS. i love

yoon eun hye

and that dude,

*lazy to google his name*

. funny drama.
2. The Greatest Love
this is also a very funny drama. now, look at the third man from left. can u guys believe that he is already 40+ years old? and oh,

HE IS

the main lead in this drama. not

the other cute guy

*which im falling in love with*

.
these are all korean shows ive been watching as of late. and oh, another one,
Night After Night
which im in the subbing team, helping with timing the english subtitles. just because
♥
DAESUNG
♥
is MC-ing, i applied for the timer position. and oh, pleeeaaaasssee support us. go to the forum and register yourself, ok??
thats all for part I of what i watch, we'll meet again in part II, aite?
**some extra notes:
IF
you guys want any of the download links and english subtitles for any of the above shows, email me at
doraemon_vs_ultraman@yahoo.com
or PM me at my
Facebook
page at the sidebar
(because i disabled my comments option)
. ill email it to you or post the links in another post. (
IF
im in the mood).
♥♥♥
this.
bye! =D